"Decore has made it possible for myself and family to grow since my arrival to the United States. I truly appreciate the opportunity Decore has given to me and plan on retiring from this family oriented company. Thank you for allowing me to work for 35 strong years and many more to come."
"Decore has been a very family oriented company and I have enjoyed all my years working for them. Decore has given me the opportunity to grow right along with them. I have learned so much in my 30 years of service here at Decore. I thank the Lansford family for having me as part of the Decore family for so many years and more to come!"
"In 1978 I started as a truck driver and grew into supervision and management roles. When the plant in northern CA opened I was offered a job as General Manager. I became a Vice President and several years later Decore sponsored my education at CSUS in Lean Manufacturing and Materials Management. I feel very blessed that I found a company that has given me these opportunities and promoted my growth."
Current Openings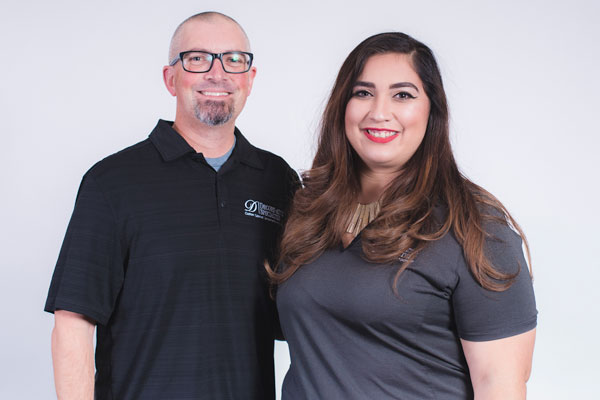 10481 East Stockton Blvd
Elk Grove, CA 95624
Production Wood Supervisor
Summary
Responsible for production process in assigned departments of all doors according to specifications on tickets and prioritizing product by downstream priorities.
Essential Functions
Be pro-active in satisfying downstream departments needs by communicating to managers and leads as soon as possible
Troubleshooting work order issues
Update and maintain the daily production scheduling
Distribute work assignments based on the production schedule and customer requirements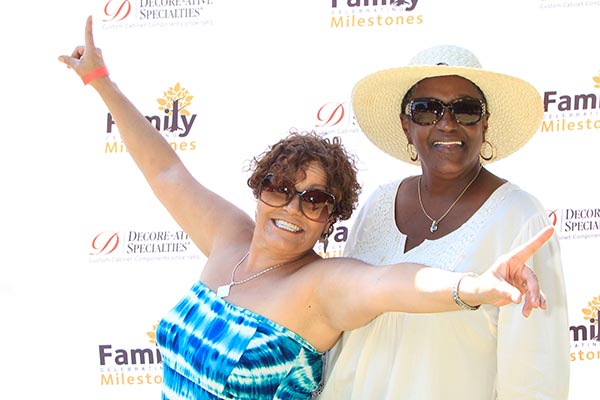 2772 South Peck Rd.
Monrovia, CA 91016
4414 N. Azusa Canyon Rd
Irwindale, CA 91706
15875 Ornelas Ave
Irwindale, CA 91706
No positions currently available.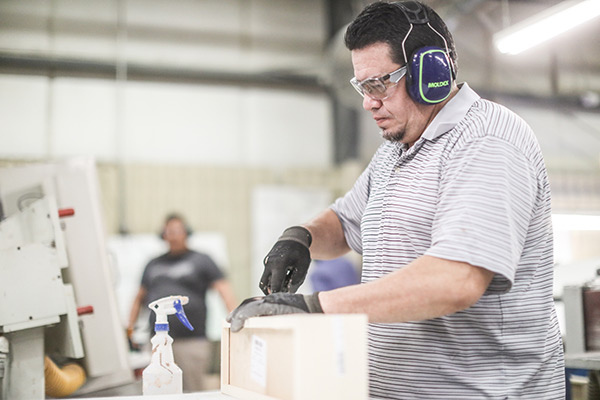 701 Industrial Drive
Monroe, NC 28110
Human Resources Assistant (Bilingual)
Summary
We are currently seeking a responsible and talented Assistant to join our HR team. We are looking to hire an experienced HR Assistant to join our dynamic team. If you're hard working and dedicated, Decore is an ideal place to be offering multiple career opportunities. Apply today!
Responsibilities
Assistant must communicate with team members on daily basis in both Spanish and English responding to general employee inquires within office or production setting. Daily work with MS Office products and other software applications and databases; filing; inputs data in human resource database and trackers; receives and screens telephone calls, answers inquiries on job openings, application procedures.
Receives and reviews timesheets and payroll documents; follows up on completeness, accuracy and validation of information. Prepares a variety of reports (attendance, hours worked, warnings, etc.). Assists with the implementation of new hire orientation program and onboarding; assists with new hire paperwork processing and file set up; assists with benefits information packets. Will also prepare and distribute non-exempt hourly production employees' performance appraisals; processes appropriate status changes, vacation requests, change of address, W-4's, etc.
Must be able to maintain a high level of confidentiality with personnel records and information.
Must follow standard work for existing procedures, process, etc.
Must be able to work independently and meet deadlines. Successful candidate must exercise tact and use good judgement in handling employee concerns and escalation to upper management as needed.
Essential Functions
Must have a Highschool Diploma or GED min 1-2 years general work experience, office or medical environment preferred
Experienced in standard office practices and procedures
Proficient in MS Office Suite-Excel; Word; etc
Detailed Oriented
Customer service oriented
Ability to compose business letters
Excellent verbal and written communication skills
Must be Bi-lingual English/Spanish (read, write & speak)
Must pass a Criminal Background Check
Must pass a Drug Test
Due to Covid-19 restrictions No walk-ins Please.
Production Workers (1st Shift)
Summary
We are currently seeking production workers!! We are looking to hire experienced production workers to join our dynamic team. If you're hard working and dedicated, Decore is an ideal place to be offering multiple career opportunities. Apply today!
Responsibilities
A variety of work assignments is required, including inspecting finished products for defects to ensure quality standards are met; loading of raw materials to production lines; transporting raw materials; packing; conduct quality control inspections; repairs and ability to communicate effectively with team members to ensure production and quality goals and deadlines are met.
Essential Functions
Must possess High School Diploma/GED or equivalent experience
1-3 years of machine operation, manufacturing, equipment operation, warehouse or proven equivalent experience.
Sharp attention to detail in favor of identifying defects, ability to work within a team efficiently with minimal supervision are required.
Ability to lift, push, pull a minimum of 25lbs.
Must be available for work during 1st shift plus additional hours as needed, including Saturdays.
Must be able to compute basic math problems and use measuring tape effectively.
Must pass pre-employment drug test and a criminal background check.
Due to Covid-19 restrictions No walk-ins Please.