"Decore has made it possible for myself and family to grow since my arrival to the United States. I truly appreciate the opportunity Decore has given to me and plan on retiring from this family oriented company. Thank you for allowing me to work for 35 strong years and many more to come."
"Decore has been a very family oriented company and I have enjoyed all my years working for them. Decore has given me the opportunity to grow right along with them. I have learned so much in my 30 years of service here at Decore. I thank the Lansford family for having me as part of the Decore family for so many years and more to come!"
"In 1978 I started as a truck driver and grew into supervision and management roles. When the plant in northern CA opened I was offered a job as General Manager. I became a Vice President and several years later Decore sponsored my education at CSUS in Lean Manufacturing and Materials Management. I feel very blessed that I found a company that has given me these opportunities and promoted my growth."
Current Openings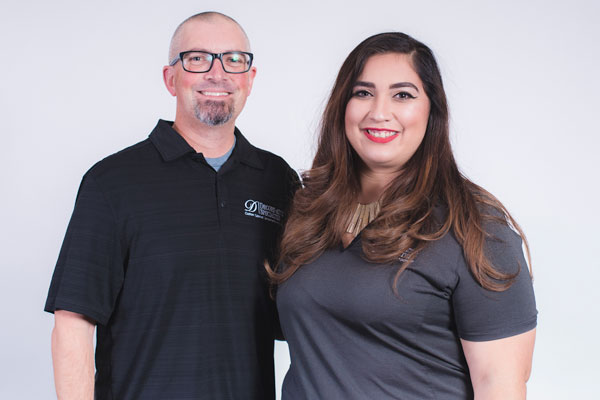 10481 East Stockton Blvd
Elk Grove, CA 95624
No positions currently available. Check back later.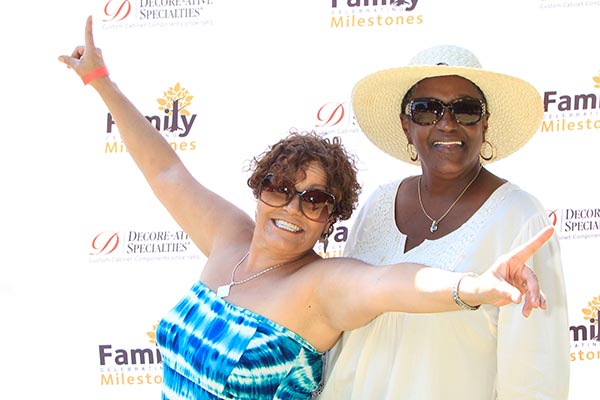 2772 South Peck Rd.
Monrovia, CA 91016
4414 N. Azusa Canyon Rd
Irwindale, CA 91706
15875 Ornelas Ave
Irwindale, CA 91706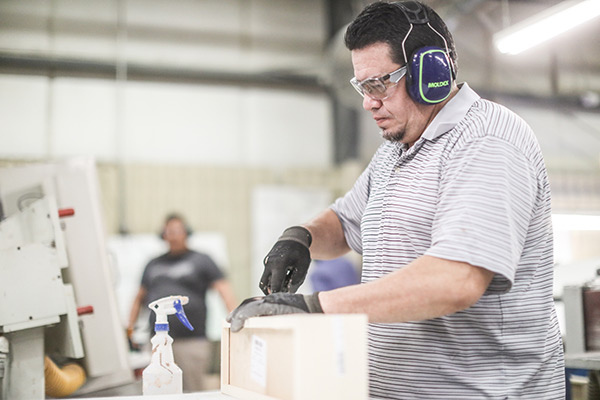 701 Industrial Drive
Monroe, NC 28110
Machine Operator
Summary
We are looking for a skilled Machine Operator to set up, maintain and operate machinery. You'll ensure the interminable and efficient running of production.
A great machine operator is reliable and able to work with attention to detail and safety standards. Being a team player is essential since all tasks will require close collaboration with co-workers.
The goal will be to ensure that production procedures will be carried on smoothly to maximize efficiency.
Responsibilities
Setting up machines to start a production cycle
Controlling and adjusting machine settings (e.g. speed)
Feeding raw material or parts to semi-automated machines
Essential Functions
Set up machines (calibration, cleaning etc.) to start a production cycle
Control and adjust machine settings (e.g. speed)
Feed raw material or parts to semi-automated machines
Inspect parts with precision and measuring tools
Test operation of machines periodically
Fix issues that might occur during the shift
Check output to spot any machine-related mistakes or flaws
Keep records of approved and defective units or final products
Proven experience as a machine operator
Working knowledge of diverse high-speed machinery and measurement tools (caliper, micrometer etc.)
Understanding of production procedures
Adherence to health and safety regulations (e.g. constant use of protective gear)
Ability to read blueprints, schematics and manuals
Analytical skills
Attention to detail
Teamwork and communication skills
Physical stamina and strength
Must be able to work in environment with exposure to heat, dust, allergens and loud noise.
Requirements
High school diploma or equivalent; technical degree is a plus.
1-3 years general manufacturing exp which includes at least 1 year of machine operating experience.
Due to Covid-19 restrictions No walk-ins Please.
Send completed applications to recruiter@decore.com
Production Workers (1st Shift)
Summary
We are currently seeking production workers!! We are looking to hire experienced production workers to join our dynamic team. If you're hard working and dedicated, Decore is an ideal place to be offering multiple career opportunities. Apply today!
Responsibilities
A variety of work assignments is required, including inspecting finished products for defects to ensure quality standards are met; loading of raw materials to production lines; transporting raw materials; packing; conduct quality control inspections; repairs and ability to communicate effectively with team members to ensure production and quality goals and deadlines are met.
Essential Functions
Must possess High School Diploma/GED or equivalent experience
1-3 years of machine operation, manufacturing, equipment operation, warehouse or proven equivalent experience.
Sharp attention to detail in favor of identifying defects, ability to work within a team efficiently with minimal supervision are required.
Ability to lift, push, pull a minimum of 25lbs.
Must be available for work during 1st shift plus additional hours as needed, including Saturdays.
Must be able to compute basic math problems and use measuring tape effectively.
Must pass pre-employment drug test and a criminal background check.
Due to Covid-19 restrictions No walk-ins Please.
Send completed applications to recruiter@decore.com