"Decore has made it possible for myself and family to grow since my arrival to the United States. I truly appreciate the opportunity Decore has given to me and plan on retiring from this family oriented company. Thank you for allowing me to work for 35 strong years and many more to come."
"Decore has been a very family oriented company and I have enjoyed all my years working for them. Decore has given me the opportunity to grow right along with them. I have learned so much in my 30 years of service here at Decore. I thank the Lansford family for having me as part of the Decore family for so many years and more to come!"
"In 1978 I started as a truck driver and grew into supervision and management roles. When the plant in northern CA opened I was offered a job as General Manager. I became a Vice President and several years later Decore sponsored my education at CSUS in Lean Manufacturing and Materials Management. I feel very blessed that I found a company that has given me these opportunities and promoted my growth."
Current Openings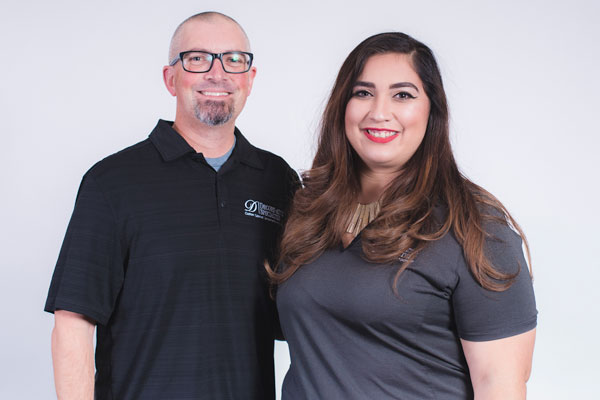 10481 East Stockton Blvd
Elk Grove, CA 95624
Production Wood Supervisor
Summary
Responsible for production process in assigned departments of all doors according to specifications on tickets and prioritizing product by downstream priorities.
Essential Functions
Be pro-active in satisfying downstream departments needs by communicating to managers and leads as soon as possible
Troubleshooting work order issues
Update and maintain the daily production scheduling
Distribute work assignments based on the production schedule and customer requirements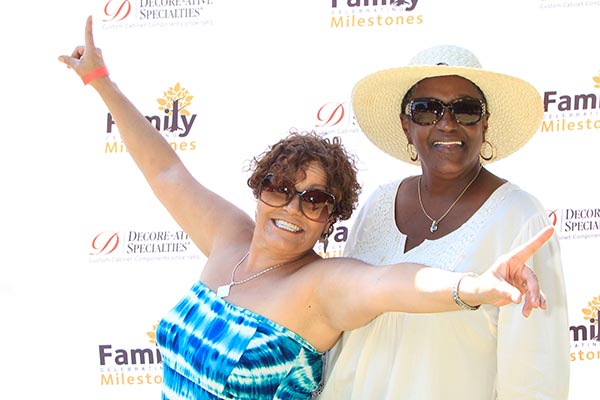 2772 South Peck Rd.
Monrovia, CA 91016
4414 N. Azusa Canyon Rd
Irwindale, CA 91706
15875 Ornelas Ave
Irwindale, CA 91706
No positions currently available.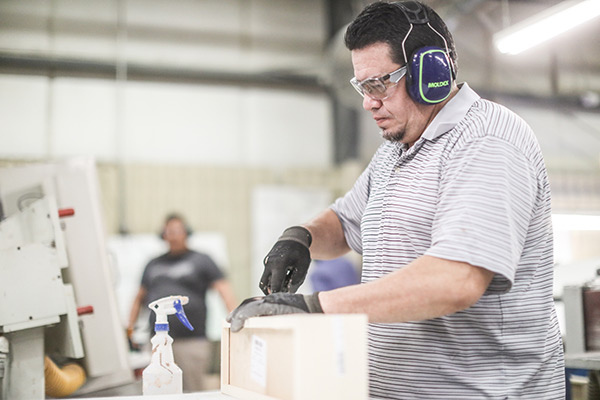 701 Industrial Drive
Monroe, NC 28110
Production Manager
Essential Functions:
Overall responsibility of assigned production departments including and not limited to production, safety, quality, continuous improvement, visual management, etc
Oversees multiple product lines and staff including supervisors, leads and frontline workers
Effectively oversees production staff according to established schedules, objectives, business strategies and company policies and procedures
Working from a master schedule and/or from planning documents, schedules various operations required to meet the company needs for receiving and handling of raw materials to ensure proper production processing.
Ensures timely delivery and quality of products to downstream processes and customers.
Plans and determines internal resource needs and constraints, and develops production scheduled to ensure effective achievement of company needs.
Plan details of production activity in terms of output quality and quantity, cost, time available, and labor requirements.
Prepare work programs to achieve planned production and direct production control activities.
Coordinate and direct quality control procedures, and the implementation of safety requirements.
Recommend and implement initiatives such as new techniques and products, purchases of new machinery and changes in staff levels.
Manages the departmental budgets and participates in the development of goals and objectives for manufacturing departments.
Participates in the capital planning and long term strategic planning process.
Must be able to work and respond in a fast-paced environment.
Manage daily operations to meet demand, cost quality and regulatory requirements.
Manage, coach, counsel, and guide your direct reports with daily activities such as: production flow, SQDC, Hr x Hr, TQM, employee login, etc. to set expectations, goals, accountability and professional development.
Drive and monitor both safety and production performance.
Lead lean/Kaizen implementation and initiatives to drive performance and improvements.
Consult regularly with managers and leadership teams to ensure effective delivery of company's goals.
Train, evaluate departments supervisors, and conduct supervisor performance reviews.
Ensure that a safe and clean work environment is maintained and uphold company safety policies.
Lead departments/teams to conduct root cause analysis (Point Kaizens) and drive the resulting mistake proofing efforts.
Maintain employee morale through effective communication, follow up and a results-based team approach.
Hire, train and evaluate department employees.
Perform other duties that may be assigned from time to time.
Knowledge, Skills, and Experience:
Five (10) to fifteen (15) years in operations and manufacturing processes; management in a manufacturing environment.
Proven success in a manufacturing operations management.
Ability to effectively lead and motivate staff
Excellent communication and writing skills
Must be able to prioritize, manage deadlines and make decisions
Excellent problem-solving skills
Bilingual Spanish/English, (Preferred)
Must be able to work and respond in a fast-paced dynamic environment
Knowledge of Management and supervisory principles and practices
Will serve as a change agent.
Line Technician
Job Description
Production Technicians perform equipment setup, operation, equipment adjustments and minor preventative maintenance tasks to meet all standards for safety quality and efficiency. They run tests on all assemblies and equipment to test for safety and productivity before they are put into production.
If in testing assemblies and equipment the Production Technical identifies any problems, they must identify potential solutions and attempt to troubleshoot the issue suing their technical knowledge. Problems could be mechanical errors, safety issues or in identified inefficiency.
Production Technicians are responsible for maintaining quality standards by inspecting and testing finished products to ensure they conform with specifications and codes. They do this before full-scale production begins, and periodically thereafter.
Problem solver and analytical thinker.
Exceptional attention to detail and a passion for producing quality dependable work.
Good motor skills and the ability to do fine assembly.
Ability to check for defects and identify and distinguish machine issues.
Strong written and verbal English communication.
Experience in a start-up or pilot production environment.
Ability to read and carefully follow instructions.
Capable of working independently to a production schedule.
Test products or subassemblies for functionality or quality.
Troubleshoot problems with equipment, devices or products.
Monitor and adjust production processes or equipment for quality and productivity.
Set up and operate production equipment in accordance with current good manufacturing practices and standard operating procedures.
Assist engineers in developing, building, testing prototypes or new products, processes, and procedures.
Calibrate or adjust equipment to ensure quality production, using tools such as calipers, micrometers, height gauges, protractors or ring gauges.
Inspect finished products for quality and adherence to customer specifications.
Keep production logs.
Maintain inventory of job materials.
Plan and lay out work to meet production and schedule requirements.
Prepare production documents, such as standard operating procedures, manufacturing batch records, inventory reports or productivity reports.
Provide production, progress, or changeover reports to shift supervisors.
Set up and verify the functionality of safety equipment.
Start up and shut down processing equipment.
Adhere to all applicable regulations, policies and procedures for health, safety and environmental compliance.
Clean production equipment or work area.
Install new equipment.
Measure and record data associated with operating equipment.
Provide advice or training to other technicians.
Select cleaning materials, tools or equipment.
Separate scrap or waste materials for recycling, reuse or environmentally sound disposal.
Activities for Line tech:
Making decisions and solving problems. – analyze information and evaluating results to choose the best solution and solve problems.
Getting information - observing, receiving, and otherwise obtaining information from all relevant sources.
Controlling machines and processes – using either control mechanisms or direct physical activity to operate machines or processes (not inkling computers or vehicles).
Communicating with Supervisors, Peers, or Subordinates – providing information to supervisors, co-workers, and subordinates by telephone, in written form, e-mail or in person.
Monitor processes, materials, or surroundings – monitoring and reviewing information from materials, events, or the environment to detect or assess problems.
Inspecting equipment, structure, or material – inspecting equipment, structures or materials to identify the cause of errors or other problems or defects.
Evaluating information to determine compliance with standards – using relevant information and individual judgement to determine whether events or processes comply with laws, regulations and standards.
Updating and using relevant knowledge – Keeping up to date technically and applying new knowledge to the job.
Interacting with Computers – using computers and computer systems (including hardware and software) to program, write software, set up functions, enter data or process information.
Thinking Creatively – developing, designing or creating new applications, ideas, relationships, systems or products, including artistic contributions.
Identifying Objects, Actions and Events – Identifying information by categorizing, estimating, recognizing differences or similarities, and detecting changes in circumstances or events.
Repairing and Maintaining Mechanical Equipment – Servicing, repairing, adjusting, and testing machines, devices, moving parts and equipment that operate primarily on the basis of mechanical (not electronic) principles. Clean tools, Backerblocks, Change Inserts, Calibrate Machines.
Estimating the quantifiable characteristics of Products, Events, or Information – estimating the sizes, distances, and quantities; or determining time, cost resources, or materials needed to perform a work activity.
Analyzing Data or Information – Identifying the underlying principles, reasons, or facts of information by breaking down information or data into separate parts.
Organizing, Planning and Prioritizing Work – develop specific goals and plans to prioritize, organize and accomplish your work.
Documenting/Recording Information – Entering, transcribing, recording, storing, or maintaining information in written or electronic/magnetic form.
Establishing and Maintaining Interpersonal Relationships – developing constructive and cooperative working relationships with others and maintaining them over time.
Handling and Moving Objects – Using hands and arms in handling, installing, positioning, and moving materials and manipulating things.
Operations Monitoring – watching gauges, dials or other indicators to make sure a machine is working properly.
Critical Thinking – Using logic and reasoning to identify the strengths and weaknesses of alternative solutions, conclusions or approaches to problems.
Active Listening – Giving full attention to what other people are saying, taking time to understand the points being made, asking questions as appropriate and not interrupting at inappropriate times.
Operation and Control – Controlling operations of equipment or systems.
Equipment Maintenance – performing routine maintenance on equipment and determining when and what kind of maintenance is needed.
Quality Control Analysis – Conducting tests and inspections of products, services, or processes to evaluate quality or performance.
Judgment and Decision Making – considering the relative costs and benefits of protentional actions to choose the most appropriate one.
Oral Comprehension – the ability to listen to and understand information and ideas presented through spoken words and sentences.
Oral Expression – the ability to communicate information and ideas in speaking so others will understand.
Visualization – The ability to image how something will look after it is moved around or when its parts are moved and rearranged.
Written Expression – the ability to communicate information and ideas in writing so others will understand.
Written Comprehension – The ability to read and understand information and ideas presented in writing.
Near Vision – The ability to see details at close range (within a few feet of the observer).
Deductive reasoning – The ability to apply general rules to specific problems to produce answers that make sense.
Inductive Reasoning – The ability to combine pieces of information to form general rules or conclusions (includes finding a relationship among seemingly unrelated events).
Speech Clarity – the ability to speak clearly so others can understand you.
Selective Attention – The ability to concentrate on a task over a period of time without being distracted.
Manual Dexterity – The ability to quickly move your hand, your hand together with your arm, or your two hands to grasp, manipulate or assemble projects.
Knowledge, Experience, Education:
Mechanical – knowledge of machines and tools, including their designs, uses, repair, and maintenance.
Production and Processing – knowledge of raw materials, production processes, quality control, costs, and other techniques for maximizing the effective manufacture and distribution of goods.
Engineering and Technology – Knowledge of the practical application of engineering science and technology. This includes applying principles, techniques, procedures, and equipment to the design and production of various goods and services.
Mathematics – Knowledge of arithmetic, algebra, geometry, calculus, statistics and their applications.
Design – Knowledge of design techniques, tools and principles involved in production of precision technical plans, blueprints, drawings and models.
Position Purpose/Mission:
The position is responsible for safely and efficiently operating equipment assigned to Assembly while meeting all customer and quality requirements. Individuals in this role are expected to consistently suggest ways to improve processes and safety, ensure standard work and work instructions are documented and followed, and eliminate waste.
Essential Duties and Responsibilities:
Operate all equipment in a safe and efficient manner.
Notify Team/Shift Lead of any machine or process related concerns.
Maintain housekeeping standards.
Maintain open communication with personnel to address and overcome operating problems and difficulties, develop and maintain effective internal relationships.
Troubleshoot tooling-related methods problems when required, including analysis of rejections/yield problems and corrective actions as required.
Participates in the acquisition of equipment and establishing initial tooling needs and setting up first production runs.
Does an initial inspection of tooling.
Performs related duties and responsibilities as required.
Perform all other tasks as directed by department manager.
Position Challenges:
Constant change to the daily scheduled based upon customer demands and work center capacity.
Limited technical support for troubleshooting problems.
Organizational Relationships:
Receive direction from supervisors/managers.
Interact with other team members, Tool Room, Maintenance, Engineering, Master Scheduler.
Supervision Exercised:
Minimum Qualifications:
Strong reading, writing, math, spatial and mechanical reasoning skills.
Detail oriented, organized, ability to manage multiple tasks.
Ability to excel in a self-directed work setting. Ability to react to changing customer demands.
Quality conscious.
High sense of urgency with focus on maximizing safety, uptime and quality.
Works well with the team, supports other team members to maximize effective machine utilization.
Consistently exhibits good housekeeping habits.
Ability to lift 50 pounds.
Preferred Qualifications:
Prior exposure to mechanical troubleshooting.
Certificate in Technical fields/equipment.
Prior manufacturing experience.
Prior lean/continuous improvement experience.
Communication: Ability to communicate effectively with internal associates. Excellent listening skills.
Computer Skills: Basic skills required.
Safety and Housekeeping: Adhere to Res safety and housekeeping standards and procedures.
Physical Demands: The physical demands described here are representative of those that must be met by an associate to successfully perform the essential functions.
While performing the duties of this job, the associate is regularly required to walk and lift. The associate is frequently required to bend, stand, stoop, reach, lift and push/pull tooling.
Work Environment: The work environment characteristics described here are representative of those an associate encounters while performing the essential functions of this job.
While performing the duties of this job, the associate will be exposed to industrial oils, chemicals, fumes, high levels of noise typical in a manufacturing environment with cutting operations.
The above statements reflect the general details necessary to describe the principle functions of the occupation described and shall not be construed as a detailed description of all the work requirements that may be inherent in the occupation.
Cabinet Maker/Supervisor
A great company looking for a Cabinet Maker/Supervisor looking to take your career to the next level? Come join us as we are equipped with the latest innovative technology that will bring it to new heights!!!!
SUMMARY:
Performs supervisory responsibilities for managing a skilled cabinet shop where individuals handle the construction, refinishing, repair, and installation of cabinets and other related work.
This individual is responsible for planning, supervising, and assigning the work of employees engaged in carpentry and cabinet work for all types of wooden furniture and equipment. Work also includes personal participation as a master craftsman
Verify and double check all calculations to ensure alignment of doors, hinges and side panels, always using blueprints or design plans for reference.
Clean and repair all equipment necessary for your work, including handsaws, table saws, skill saws, and a variety of drills and sanding tools.
Be exact in measurements and markings so that materials will be used efficiently, and the projects will meet budgetary restrictions.
Install the appropriate hardware, such as hinges and handles, and order replacement materials when needed.
Match materials and grains to create a uniform appearance for all the matching units
Reinforce joints and attachments to maximize sturdiness and durability without compromising aesthetic appeal or functionality
Maintain a safe working environment by cleaning and disposing of old materials, such as nails and screws
Essential Functions
3-5 years of supervisory
Understanding of necessary mathematics
Knowledge of materials and processing
Proficient in Autocad
Proficient in Cabinet Vision
Proficient CNC Programming
Cade to code
Extensive cabinet background Commercial/Residential including design
Attention to detail
Customer Interaction CSRs and Sales people.
Review technical specs of products/orders with customers and production team.
Full time