Miter cope and mortise & tenon assembly types are both ways of securing the joint between a stile and a rail in a mitered joint cabinet door. Both of these assembly types use a mortise and a tenon. A mortise is a hole in one part which is designed to receive the tenon on the other part. The pieces are glued before assembly forming a very strong joint.
Miter Cope
Miter cope assembly is achieved by coping an open mortise at a 45 degree angle on one part, and coping a tenon at a 45 degree angle on the other.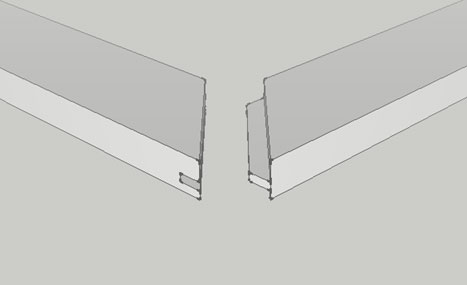 When the two parts are assembled part of the tenon is visible in the outside edge of each corner.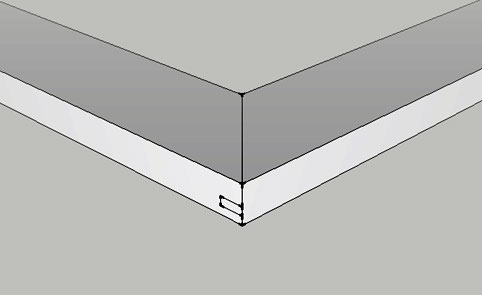 Mortise & Tenon
Mortise & Tenon assembly is achieved by cutting a stub tenon at 45 degrees into one piece and drilling a stub mortise at 45 degrees into the other piece.
This creates a blind mortise and tenon joint once assembled. No part of the tenon is visible. Most of our mitered joint doors are produced using this style of assembly.