In a word, Friday at the 2016 IWF Show in Atlanta, GA was "Fantastic!" The floor is a buzz with our plethora of products and the team is ecstatic with the number of customers stopping by! If you haven't visited the booth, there is still one more chance tomorrow!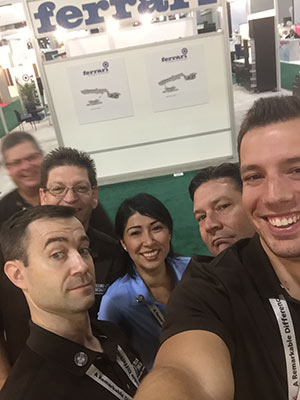 The team was in selfie mode prior to the doors opening this morning!
Ed Johnson reviewing the NEW Wood Catalog.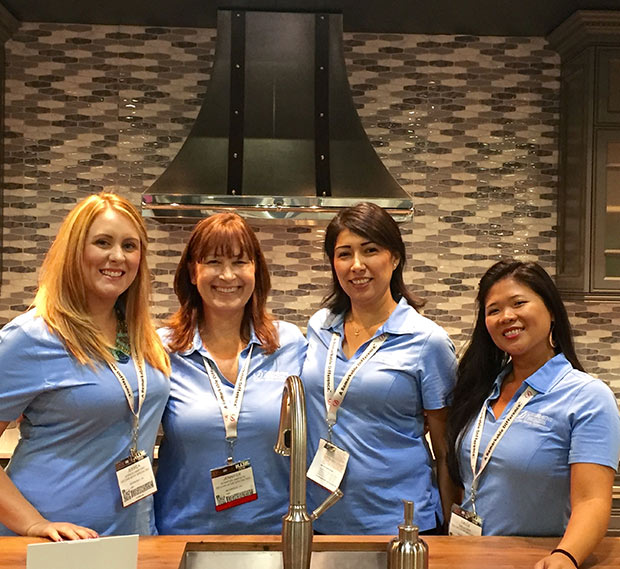 Leading the charge again was our amazing "Carolina Crew" dressed in blue!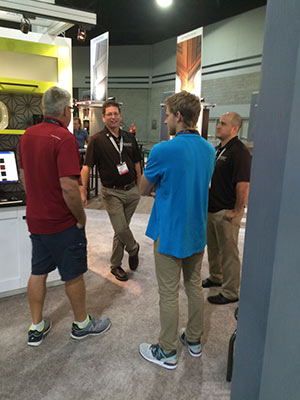 Brian Foster promoting Solvent-Based Finishing from Monroe, NC.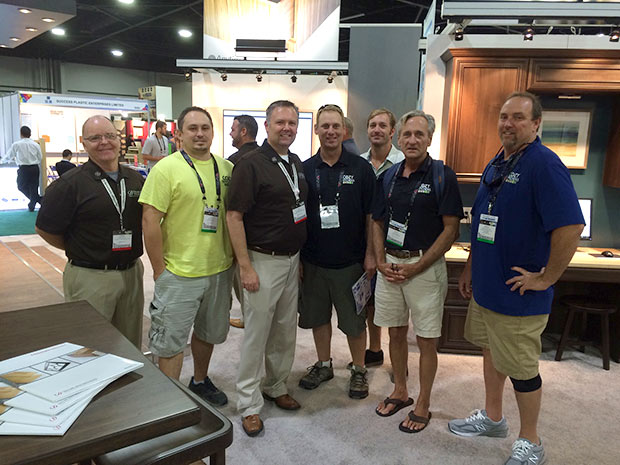 Finally, we are blessed with the opportunity to strengthen relationships and recognize the importance of our amazing customers. Chris Kelly (left) and Ed Anderson (center) standing with the entire crew from Cozy Kitchens! Thanks for your business and loyalty!