It's hard to believe, but day two at the 2016 IWF Show in Atlanta, GA surpassed our wildest expectations! The booth was a flurry of activity from new and long-time customers! In addition, new leads contributed to an amazing 48% increase in visitors from day one! As a reminder, please visit us at booth #3353 to view our extensive displays and new Wood catalog!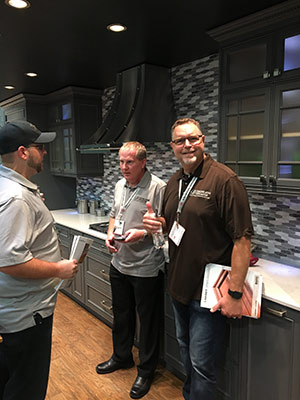 Todd Shapiro, Vice President of our Monroe and national finishing operations, gives us a thumbs up after inspecting the booth!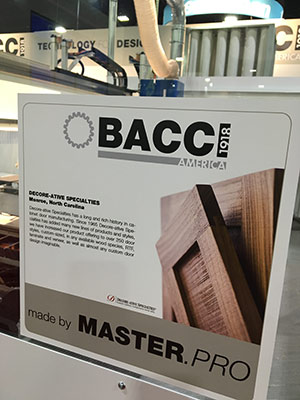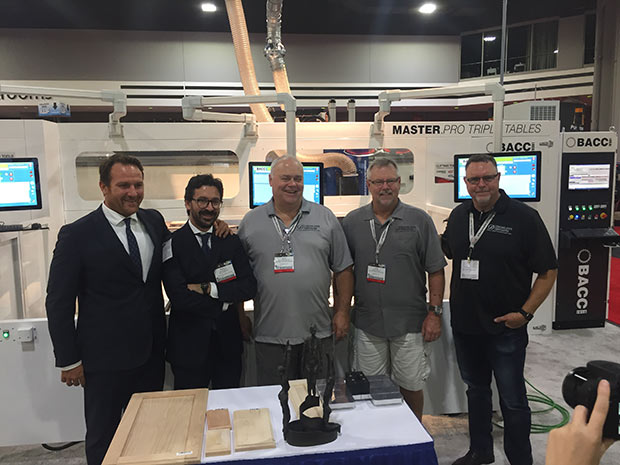 Bacci company (left) received the 2016 IWF Challengers Distinguished Achievement Award® for their collaboration with Todd Shapiro (right) and the Monroe facility. Also pictured is Jack Lansford, Jr., President of Decore-alive Specialties (center) and Jack Albright, Vice President of Elk Grove, CA operations.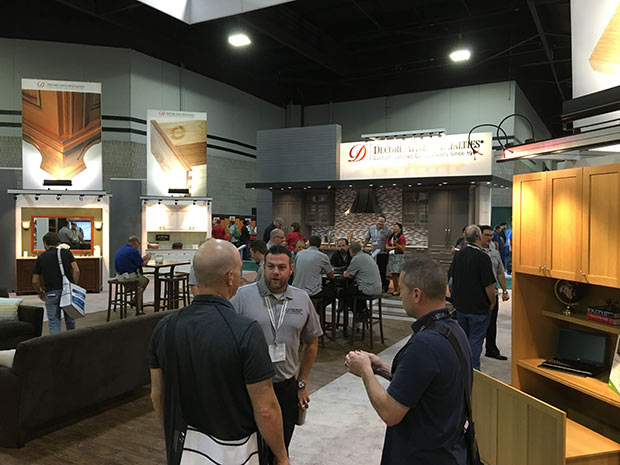 Stephen Abernathy, Western NC Sales Representative, explaining the benefits of our truck delivery service in his territory.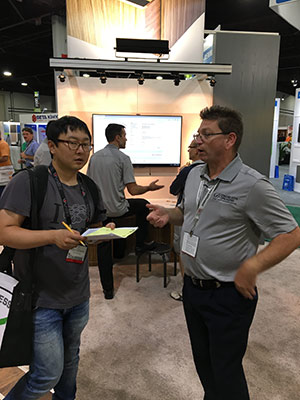 Brian Foster, Northeast Regional Sales Manager, hearing about our success with Deco-Form in the New Jersey market.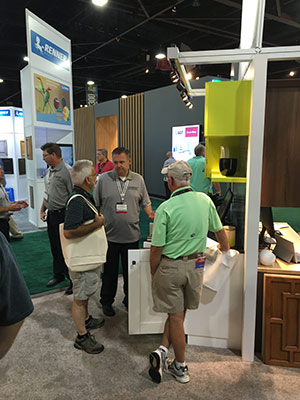 Ed Anderson, Southeast Regional Sales Manager, sharing the benefits of our custom color matching (Tier 3), Solvent-Based Finishing from Monroe, NC.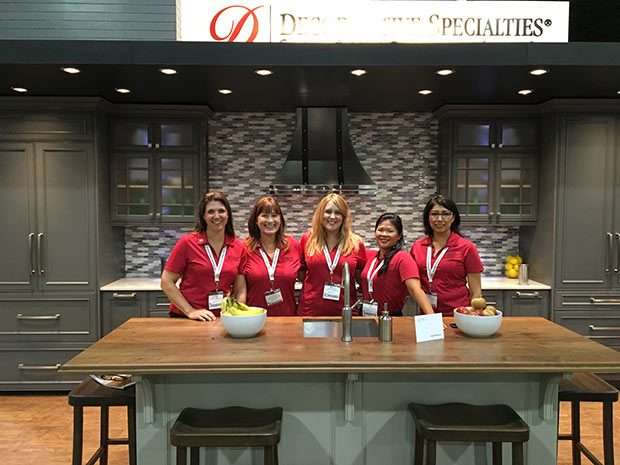 Decore Ladies in Red! Amazing contributions by these ladies this week. From left to right, Chanda Erselius (Marketing Consultant), Jennifer Simpson (Inside Sales Supervisor), Jessica Lansford (Marketing Specialist), Calla Davy (Marketing Brand Manager), and Monique Davalos (Web Content Manager).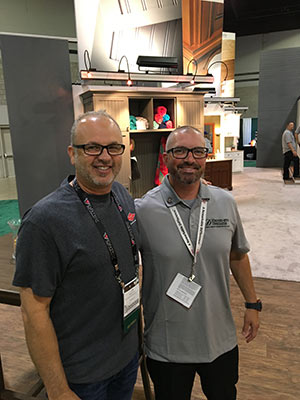 Finally, we are blessed with the opportunity to strengthen relationships and recognize the importance of our amazing customers. Jim Elliker (left), owner of Victory Woodworks, Reno, NV, shared an awesome story of Decore's partnership and support regarding a recent order from our Elk Grove, CA facility. Shawn Sievers, Northern CA Sales Manager (right), shared with me later, "Jim is one of those people you meet in life that you just automatically like and care about."