It was an amazing opening day at the 2016 IWF Show in Atlanta, GA! Our booth was extremely active with customers, leads, vendors, and friends. Please visit us tomorrow at booth # 3353 and view our new Wood catalog!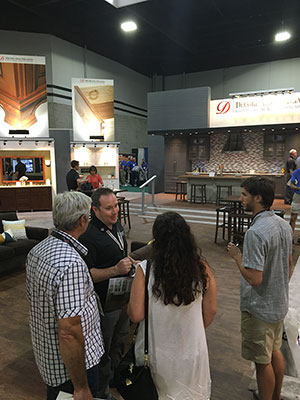 Matthew Roark, Regional Sales Manager for the CA Valley Region, describes the value of our Anytime Online ordering system.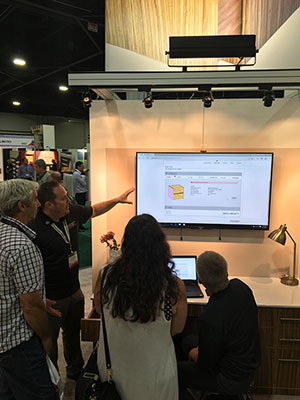 Matthew Roark provides a demonstration of how to order Streamline RTA Cabinets using our FREE online software!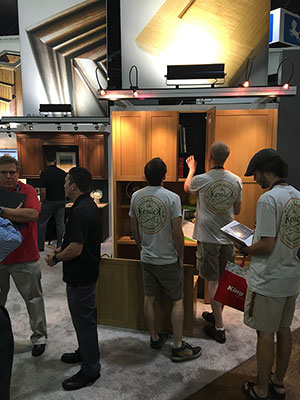 Our customers represent a wide variety of custom cabinet industries.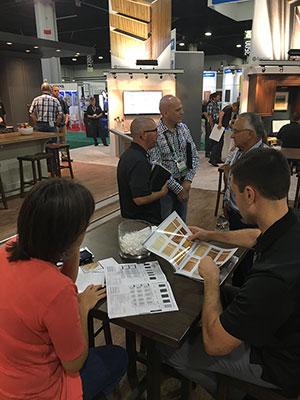 Shawn Potts, Midwest Regional Sales Manager, reveals our new Wood catalog! Shawn Sievers, Northern CA Sales Manager (foreground) explains the benefits and features of our Elk Grove, CA drawer box offering.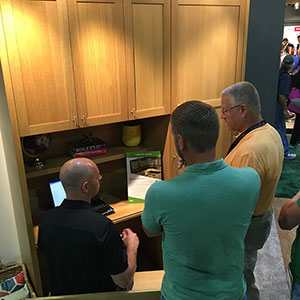 Andrew Lansford, Corporate Customer Service Manager, provides a demonstration of our online catalog that's populated within Cabinet Vision's software.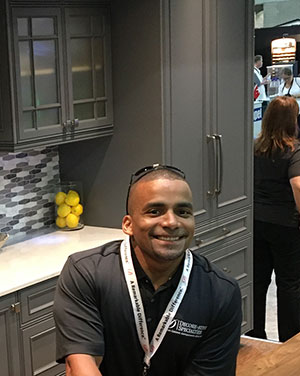 Elvis Torres, Production Manager, is all smiles after viewing our new Solvent-Based Finishing from our Monroe, NC facility.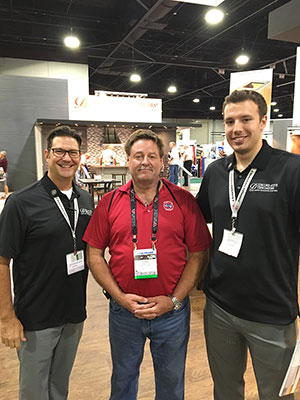 Finally, we are blessed with the opportunity to strengthen relationships and recognize the importance of our amazing customers. Pictured below is Duane Eller (center), Owner of River City Cabinets in Austin, TX. A faithful customer and friend to Decore, Duane is pictured with Scott Snarey, Southwest Regional Sales Manager (left) and Taylor Shugart, Texas Sales Representative (right).