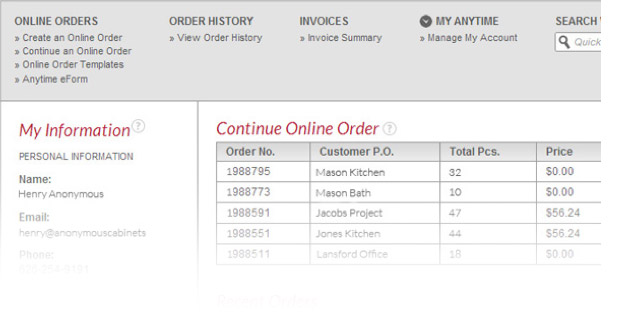 Ordering Has Come a Long Way
In 1965, ordering custom cabinet components was not as convenient as when Jack Lansford, Sr. started Decore-ative Specialties in El Monte, CA. Fax machines did not exist and the Internet was a science fiction fantasy. Cabinet makers either placed orders by dialing their rotary phones or in face-to-face meetings with their salesperson. Leap ahead 50 years and the industry's ordering processes have evolved beyond what even the most prolific sci-fi writers could have imagined.
As we celebrate our golden anniversary, the original one-man shop has grown to become the nation's leading manufacturer of custom cabinet components.
Remaining steadfast to individual customer's needs, we introduced one of the first online ordering platforms for custom cabinet makers in 1999. Through dedicated efforts of continuous improvement, we are reaching into new galaxies with an even greater expansion of our website.
Build, Submit, and Review Orders Anytime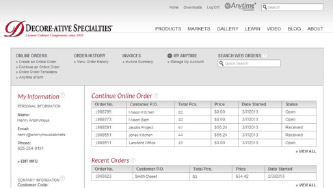 Anytime® Online Account Management provides customers with the freedom to build, submit and review orders on their desktop computer, laptop, smartphone or tablet. Anytime® orders are conveniently located in the customers' secure online account for easy viewing and tracking.
Order Details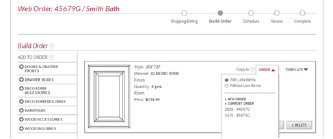 Additionally, users can view a visual representation of the component style, the material, the color and the size, while receiving real-time pricing of each selected item. Because information can be saved at any point in the process, users can build orders at their own pace and on their own schedule.
Orders, Invoices, and Payments

Customers also have the ability to view current orders, past orders and invoices. Payments can be submitted online as well. Multiple users can be set up with different access levels allowing for greater control and efficiency. No other software gives cabinet makers such control over their ordering process making Anytime® the most advanced ordering system in the industry.

| | | |
| --- | --- | --- |
| | If you are a current Decore Customer, complete the quick and easy online registration form found here. | |
| | If not a current Decore Customer click here to become a customer | |
To learn more about the simple registration process, click on the video link below.