Tier 2 Paint
By offering thousands of the most popular paint colors in the industry, we provide customers peace of mind when the end-user declares,"That's the One!"

Simply provide the end-user with a color fan deck we support. Once they choose a color, provide us with the name and number then we will mix a paint to match.

Once an order is placed into production, we'll ship you a "color block" representative of your choice. Tier 2 finishing requires only five working days.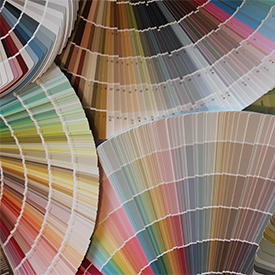 Tier 2 Paint
That's the One!