Drawer Boxes with Angled Sides can be used as decorative pull-out boxes in many styles of cabinetry.
Height is always 3-1/4" on front.
Custom angles and radii are available upon request. A detailed drawing must be provided for custom items. Contact Customer Service for more information.
Drawer Boxes with Angled Sides may also be ordered with Scoops.
Angled A: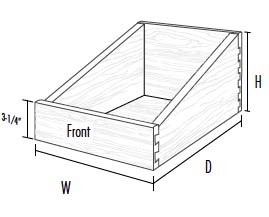 Half Angled B:
Drop will start at approximately center of drawer box.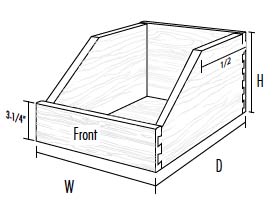 Scalloped Angled C:
Radii will start and drop at approximately 1/3 from back of drawer box.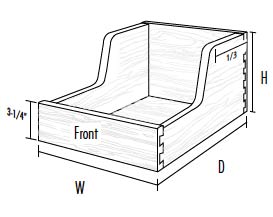 Specialty: Angled with Dividers
For Angled boxes with Dividers provide choice of angled box and number of dividers. Shown on Half Angled Box.