For doors and drawer fronts requiring fingerpull details on the back we offer several fingerpull options that go around the entire outside of the piece.
Fingerpull (FP) *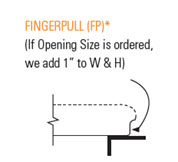 30 Degree Back Bevel (30 BB) *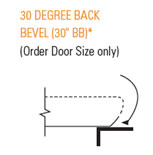 Specialty Fingerpull Routs
We also offer Specialty Fingerpull Routs where only the designated portion of the door has a fingerpull routed into the back edge:
SPFP2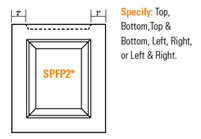 SPFP4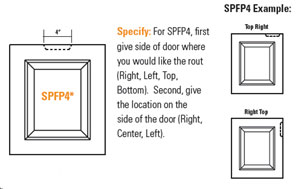 All rout positions are determined from the face of the door.
Please include Fingerpull rout code (ex. SPFP2) and location in Special Instructions.