Manage employee access for Anytime®
Owners now have the ability to manage their employees' access in Anytime®! You're in control of what your employees can do. You can grant your employees access to any of the functions listed below.
Create Orders - gives the employee the ability create and place orders in Anytime®.

View Invoices - allows the employee to see all invoices of the orders.

Pay Invoices - enables the employee to pay orders using ClearPay.

Account Admin - enables the employee to manage employee access for you customer account.
Follow the instructions below to authorize an employee at your company to have an Anytime® account associated with your customer code.
Required: Owners must be registered in Anytime® in order to manage employee access.
---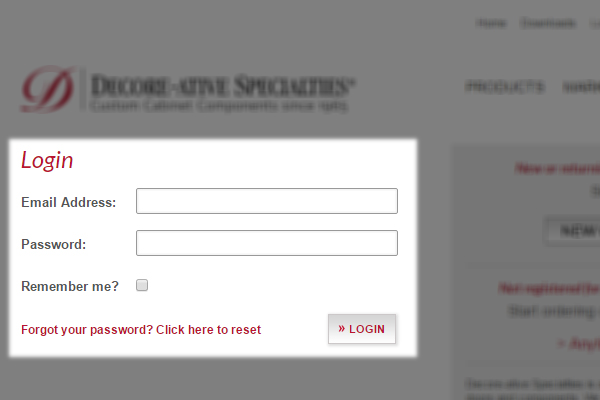 Click on
My Account

in the top navigation bar.
Under
My Anytime

, click on

Manage Employee Access

.

Now, you can:
A) Add an Employee

OR

B) Edit Employee Permissions.

Please read below for either option.
---
A) Add An Employee
Click on the
Add Additional Employee

button.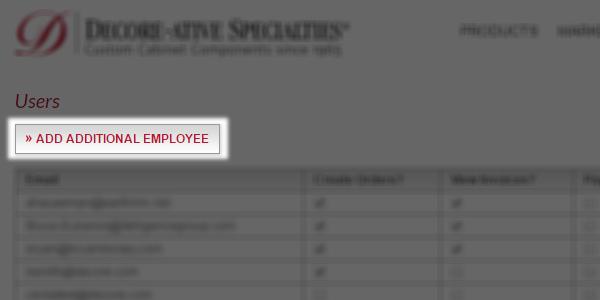 Fill out the Account Info for the new employee login.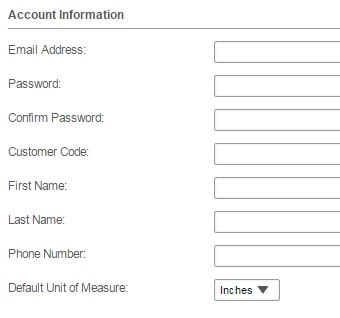 Choose the desired permission settings for your employee.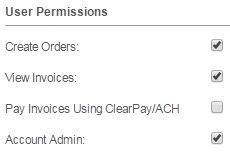 ---
B) Edit Employee Permissions
Click on
Edit

to view employee info and change the employee's permissions.
Note: The permissions shown on the Users list page are only for display.

Choose to edit the user information or change the permission settings for your employee.